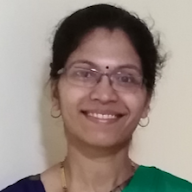 Shwetha Vittal
Ph. D. Research Scholar
Passionate in Telecom Domain, especially 5G, LTE, Network Slicing, Mobile Edge Computing, M2M Communications, Internet Of Things
14.5 years of Industry experience in telecommunications software development (LTE, EPC (MME, PGW, SGW), NFV, 3G, UMTS, VoIP), with strong analytical skills and broad range of technical expertise.
Experience in design, development with C, C++, testing, maintenance and support
Strong skills in development and debugging in C on Linux.
Good skills in leading the development team.
Solid experience in customer interactions.